January 20, 2033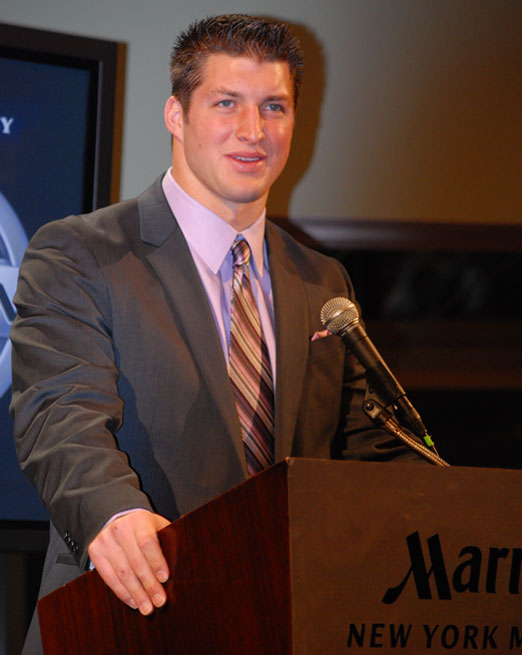 Washington -- Midway through Tuesday's opening session of the 123rd United States Congress, freshman Sen. Tim Tebow (R- Fl.) plowed into the contentious education debate by sponsoring his first bill, nicknamed Noah's Law. The bill, would compel teachers to add Genesis into the biology canon alongside Punnet, Linnaeus, Watson and Crick.
"Along with religion, I believe education is the key to keeping our great nation great," Tebow said in his first speech on the Senate floor. "That is why I believe Noah's Ark education should be mandatory in all public schools."

Noah's Law would include a compulsory curriculum on the organization of animals in the ark, including a portion devoted to the distribution of dinosaurs, as well as provide classroom materials and literature approved by a coalition of Christian organizations, Tebow said. Any school that chose not to offer the program would risk losing No Child Left Behind Part IV funding, he added.

Unlike the errant passes and early-game inconsistency that plagued him early in his NFL career -- and hastened his move to the Canadian Football League -- Tebow's opening drive in Congress seems to be successful, Christian leaders say.

"This is a wonderful step toward a truer and more Christian, really a more American, education system," said Liberty University chancellor Jerry Falwell, Jr. "Senator Tebow will achieve great things for our Christian nation and I value his moral commitment."

Tebow, a former Heisman Trophy winner and three-time CFL Grey Cup champion, captured 60% of the vote to beat Democrat Grant Hill -- himself a former NBA All Star -- for Florida's vacant Senate seat in November.